KamuiCosplay
DIY Demon Skull Mask Tutorial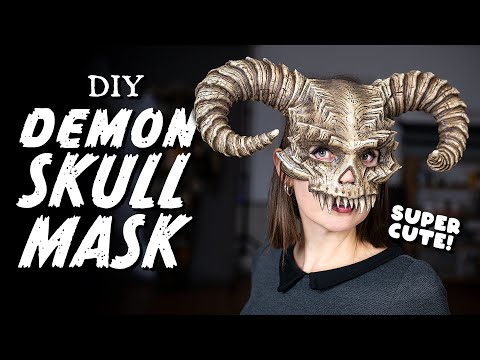 Check out the DREMEL cosplay page:
https://bit.ly/3mmRPge
Learn how to make costumes:
https://www.kamuicosplay.com/books
Like our videos? Support us:
https://www.patreon.com/kamuicosplay
EVA foam and foam clay are super fun to work with!
In this video, I show you how to create an awesome Demon Mask using both materials
and also how to add a convincing bone texture with the Dremel.
I guide you step by step through the pattern making, crafting the base, show you how to sculpt foam clay,
sand in a cool texture and finally apply a stunning paint job!
It's really a super fun project, can be done in a couple of days and is even customizable
by simply using a different horn style!
- Svetlana