New Rockstars
AVENGERS ENDGAME Breakdown (PART 2)! Final Battle Easter Eggs Explained!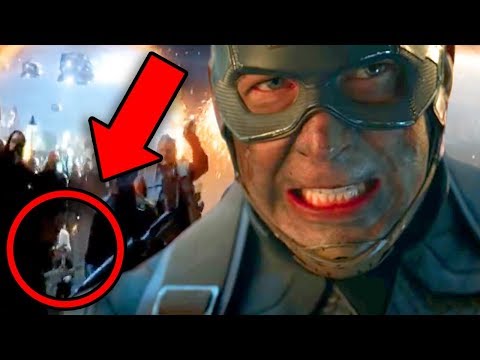 Premiere am 03.05.2019
Avengers Endgame Final Battle Scene Explained! All the Marvel Easter Eggs and MCU callbacks you missed!
Check out PART ONE of our Avengers Endgame breakdown here:
https://www.youtube.com/watch?v=qf5fE...
Endgame Ending Explained! What Easter Eggs did you miss in the epic finale of Avengers Endgame?
How does the final battle against Thanos pay off every Marvel film -- Infinity War, Civil War, Winter Soldier, Age of Ultron,
Avengers (2012), Guardians of the Galaxy, Thor Ragnarok, Black Panther, Spider-Man Homecoming, Doctor Strange,
Iron Man, and the Captain America The First Avenger?
How was the complete ending of the movie foreshadowed in the opening scenes?
What happened to Cap on his mysterious unseen final mission to return the Infinity Stones?
And how exactly do the various timelines of Endgame work?