KamuiCosplay
Basic Cosplay Photography Tutorial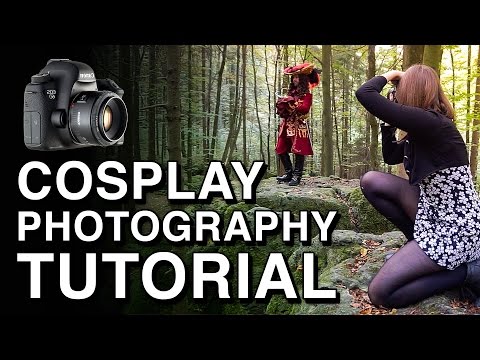 Veröffentlicht am 02.10.2016
Getting awesome photos of you in cosplay is actually super easy!
All you need is a friend, a DSLR (borrowed or your own) and a lens with a fixed focal length!
Thanks a lot to my amazing model Naraku for helping me with this tutorial!
Check her out on FB: fb.com/NarakuCostumes
You'll find more useful tutorials in my Cosplay Crafting Books:
www.kamuicosplay.com/books
My equipment was a Canon 6D and a Canon 50mm/1.2f lens,
though Canon T5i (700d) and a 50mm/1.8f does the same job as well for example!
No need for expensive equipment. You can even borrow or share it with your cosplay friends!
Additionally I use Adobe Lightroom and Photoshop.
The location was Druidenhain in the Fränkischer Schweiz, Germany.
Let me know if you have any questions!
Check out my website:
www.kamuicosplay.com
Like me on FB: fb.com/kamuicos
Follow me on Instagram @kamuicosplay
… and my Corgi puppy Zelda @kamuiscorgi