TradeChat
Jack Geckler Interview | Animation & VFX | Full Sail Hall of Fame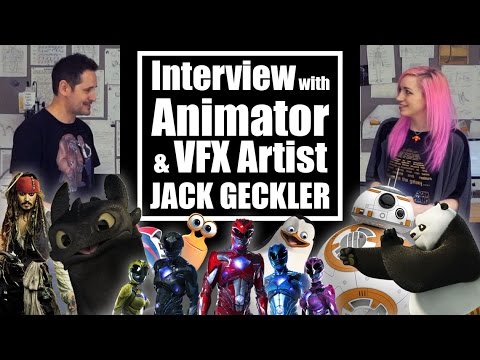 Veröffentlicht am 03.03.2017
Jack Geckler is an accomplished animator, visual effects & crowds artist with a super impressive resume filled with movies, television shows, and video games.
He worked on the upcoming Power Rangers movie, Star Wars: The Force Awakens, How to Train You Dragon, Alice Through the Looking Glass, and so so so many more.
He was kind enough to take a few minutes out of his busy day to chat with me about his career. To learn more about Jack, check out the links below!
Jack Geckler's Website:
http://www.jackgeckler.com/
IMDB:
http://www.imdb.com/name/nm1879390/
Full Sail Bio:
https://www.fullsail.edu/hall-of-fame...
Also, his acceptance speech at the 8th Full Sail Hall of Fame Induction Ceremony was amazing, and worth a watch, you can see that here:
https://youtu.be/Sj_lPHcz21g?t=1h3m47s