TradeChat
Stephen Beres Interview | HBO VP of Media, Tech & Production Ops | Full Sail Hall of Fame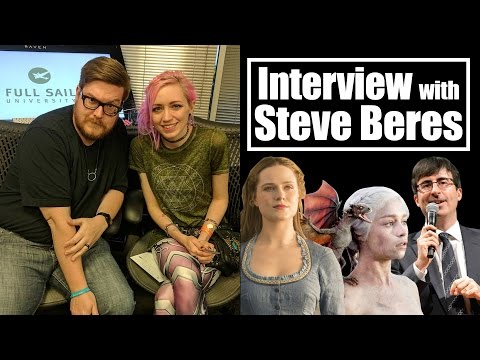 Veröffentlicht am 05.03.2017
Stephen Beres is the Vice President of Media, Technology, and Operations for HBO!
He's worked on Westworld, Game of Thones, Last Week Tonight with John Oliver, and Silicon Valley.
He helped develop the workflow which converted Game of Thrones to a completely digital production.
Not to mention, he's also worked on Sesame Street!!! He was gracious enough to make time to talk to me
about what he does and how he got to where he is today. To learn more about Stephen Beres, check out the links:
https://www.fullsail.edu/hall-of-fame...
http://www.fullsailblog.com/the-digit...
http://www.studiodaily.com/2012/03/ga...